Today, when you ask your Beesy assistant a question in natural language on your Teams instant messaging tool, it answers you by sending you your action list.
What if you could interact with this information? And be able to modify them in real time without leaving your Microsoft Teams application?
It is now possible, with the new feature of Beesy, you will be able to manage all your tasks and those of your collaborators even more easily. You can now modify each parameter of your actions in a simple and quick way.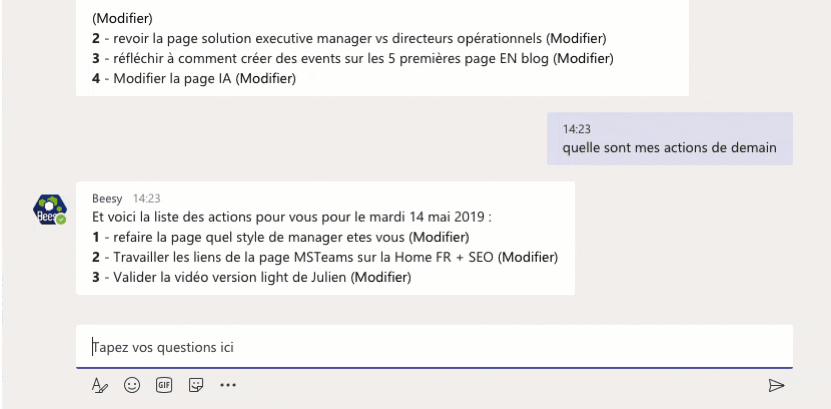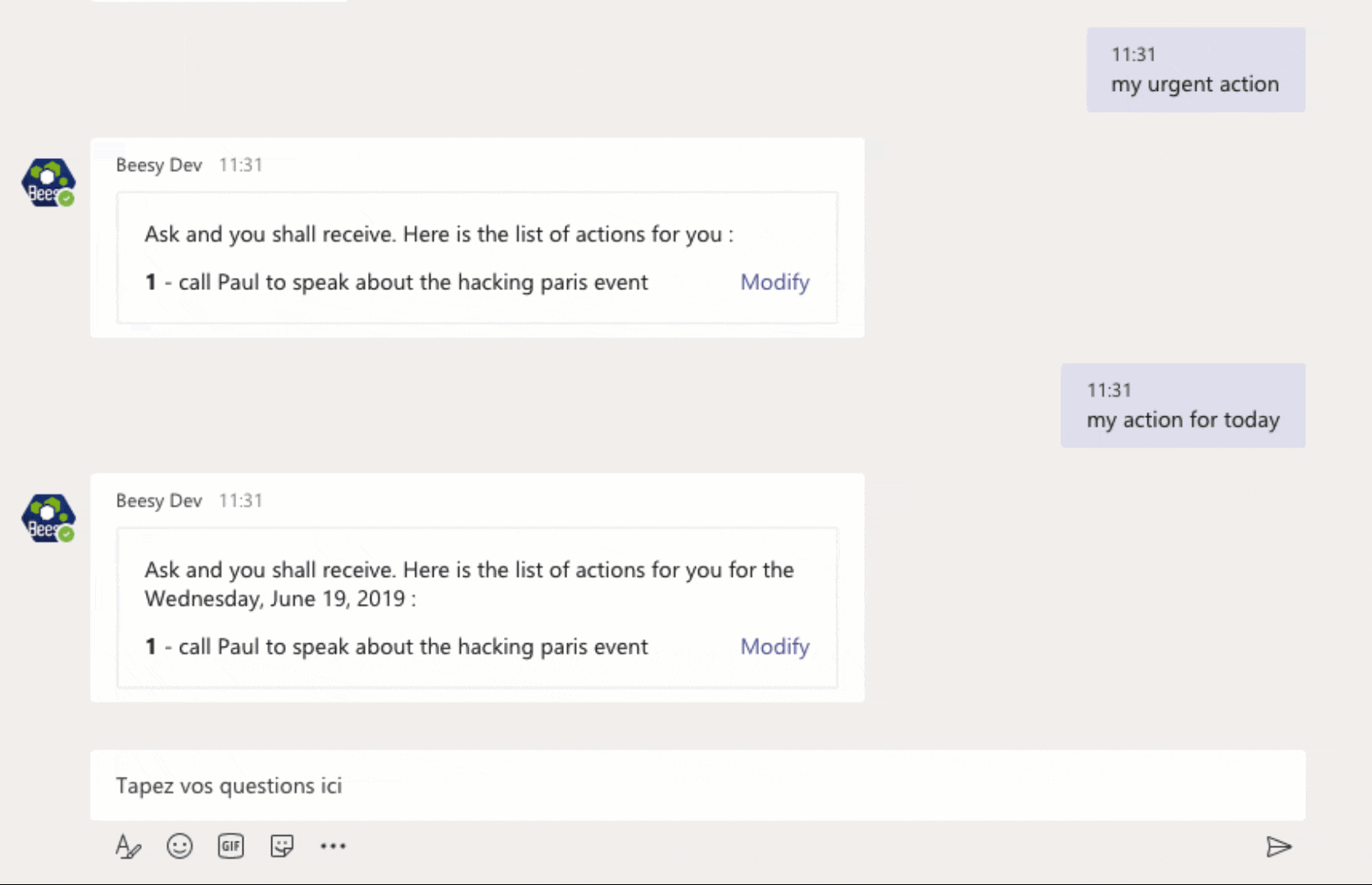 For example, when you ask your virtual assistant to send you the list of your daily actions, you will receive an editable action list without having to open your Beesy application. For each action you can:
Change the date
Close the action
Add comments
Edit text to modify the action
Add documents as attachments
Or open the action in the Beesy application
Once you have made the changes in the Teams thread with the Beesy Chatbot, you will find all your modified actions in Beesy and in the various custom tabs of Microsoft Teams.
Access personalized and synchronized content without leaving your instant messaging
You are now only "talking" to Beesy, you can now interact with the information it sends you
The new feature of Beesy offers you more flexibility by allowing you to modify all your data in an attractive and dynamic format
You no longer need to connect to your Beesy web application, everything is now accessible from your Teams instant messaging.