An Integrated solution to go further in managing your objectives and collaborative work
An integrated solution to manage all your activity
Beesy, your collaborative solution to manage all your activity and that of your team in Teams.
Teams brings people, conversations and content together to collaborate more easily
Beesy consolidates all action plans and information, meeting notes by person, project and objective
Their complementarity will save you time to go further in managing your objectives and collaborative work.
In addition, Beesy also allows you to consolidate all your information outside the Teams application (emails, meeting reports, etc.).
Customized dashboards
To manage your collaborators
For each collaborator, insert tabs to obtain consolidated views of their activities 
For example:
His action plan of the month
His outdated actions
Follow-up of individual points
His objective review….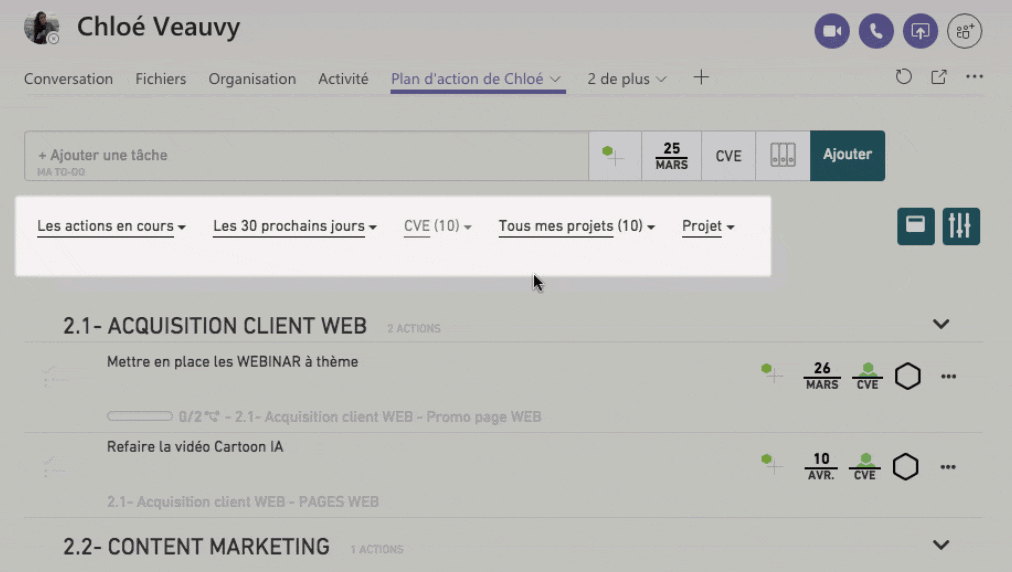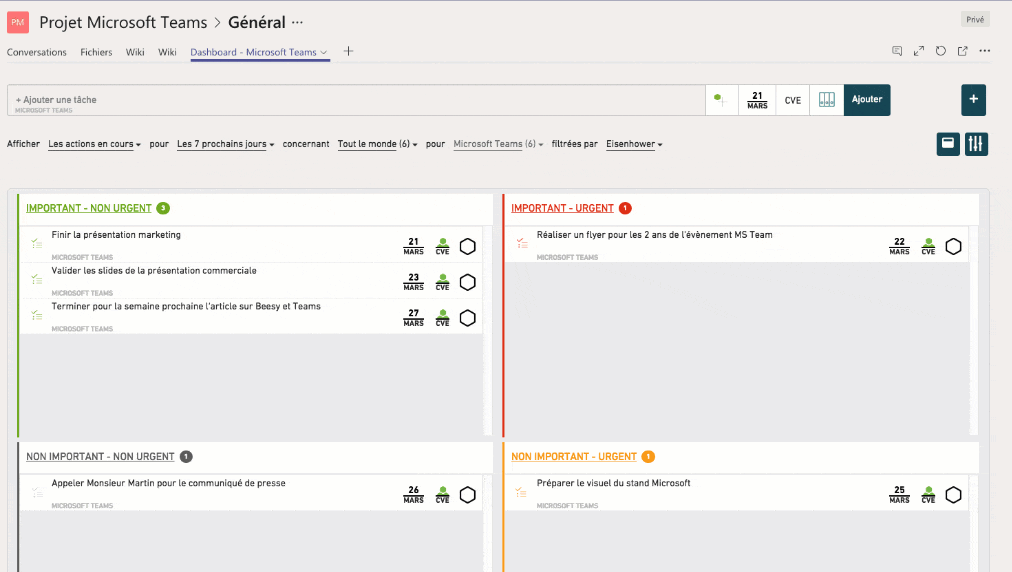 To manage the action plans of your projects
For each Teams project, insert tabs to get consolidated views of your projects from your team conversations or emails.
For example:
The action plans of your projects
Outdated actions
The history of the steering committees
Project reporting
The minutes of the meetings…
Want to see this integrated solution in action?
subscribe to our free webinar, each Thursday 
Our Beesy expert will introduce you to Beesy's concepts and Microsoft Teams integration features in 45 minutes