Boost your activity performance with Beesy
Increase efficiency with a collaborative solution dedicated to business.
All your information in real time to make the right decisions
Manage your action plans in a collaborative way with Beesy so that you can have your teams and objectives real-time progress available at all times. This allows you to know everything about what is going on and also to have key information for making your decisions.
Motivate your team with clear communication and objectives
Leadership requires clear objectives, meticulous organization and monitoring decisions.
Define and share your objectives with your teams to build a common understanding. Explain who is in charge and the expected timing. Every change affecting your projects and objectives will then be known and tracked by your whole team.
A single tool, a simplified communication with your teams, and clear objectives known and tracked by everyone.
Efficient meetings: easily track your decisions and follow-up on their achievement
There is nothing worse than spending entire days attending meetings and having the feeling that very little resulted.
Manage your executive committees by typing your decisions and actions into Beesy; you can then track them all. Share your notes with your executive committee in only one click in order to ease communication.
Recurring meetings? Avoid going back into the genesis of the previous topics, but instead take back the action plans that were previously decided. In Beesy, create recurring meetings, you will then get a kind of "digital book" of which you can turn the different pages corresponding to your different meetings.
You will not lose time analyzing past facts and results, but you will directly get to the point.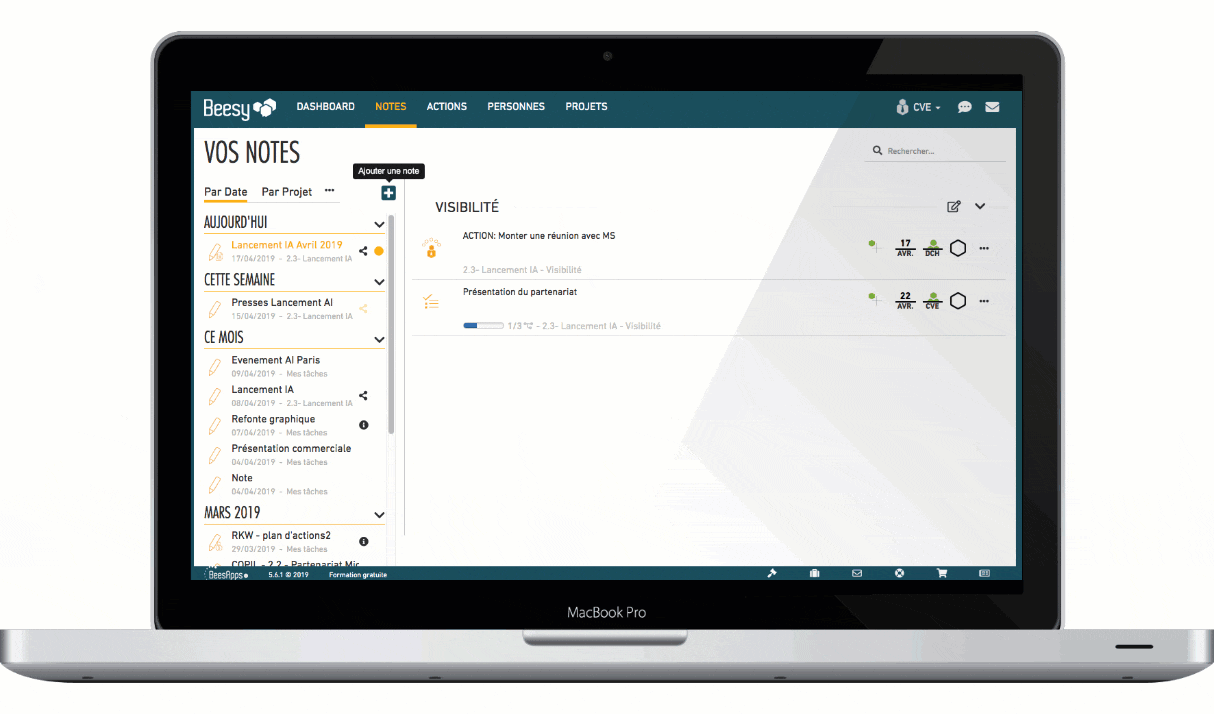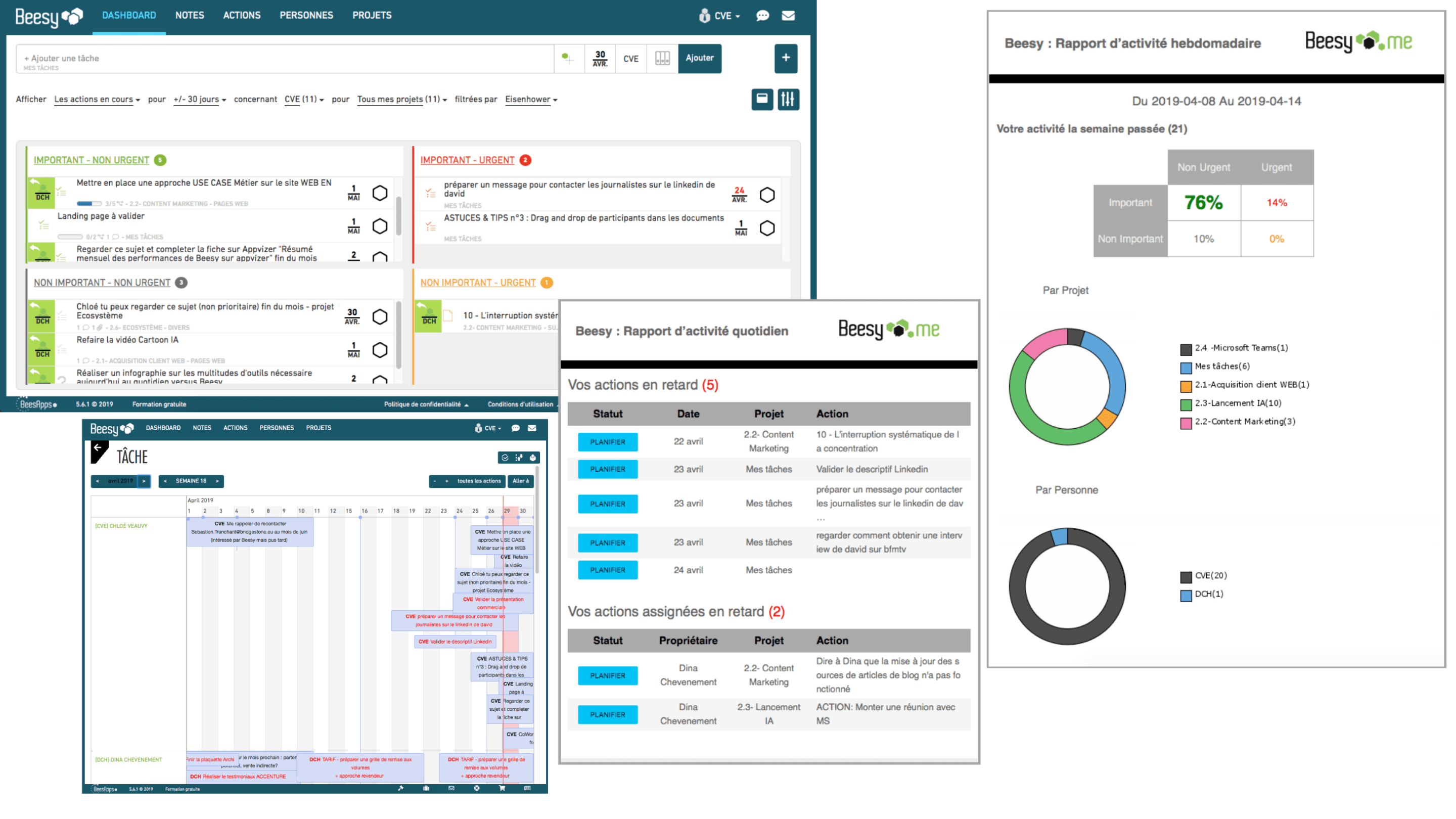 Manage your activity with ease
You spend a lot of effort on managing your action plans. You spend your time sorting out a hundred mails a day including documents and information pertaining to your business activity. Accessing your business information requires one more mail or one more meeting in an already full agenda.
However, you do not have time available for this, but you do need a complete picture of your activity to determine its progress and anticipate risks.
Without a management tool it seems almost impossible to precisely track the information about your activity. Using Beesy, you and your executive committee can choose a level of priority and urgency for each and every action, topic or project. Choose action priorities and decide between the planned daily work and the urgency (the crisis), depending on objective criteria.
Beesy allows you to get a synthetic view of completed, on-going and overdue actions according to several filters and uses alerts based on very detailed data. Just a few clicks will let you know your business activity progress. Then, you can quickly spot risks and alerts.
Report in just one click, analyse projects and people in real time to guide your team and adapt at any time. Wherever you are, information is accessible, even between 2 offices or without your Internet connection.
Discover Beesy for saving time and boosting your results
More efficient Executive Committees with a history of all your previous decisions, one place to gather all your information, decisions, documents and actions. Faster results for you and your managers by reducing scheduling time, information transfer time and quick access for action plans and business activity management in real-time.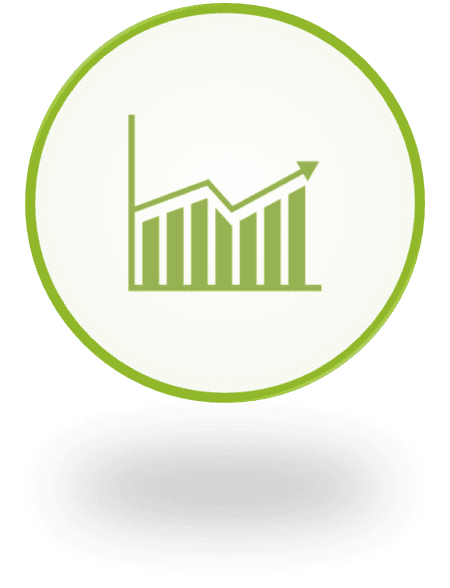 Dashboard
An operational view of your strategic objectives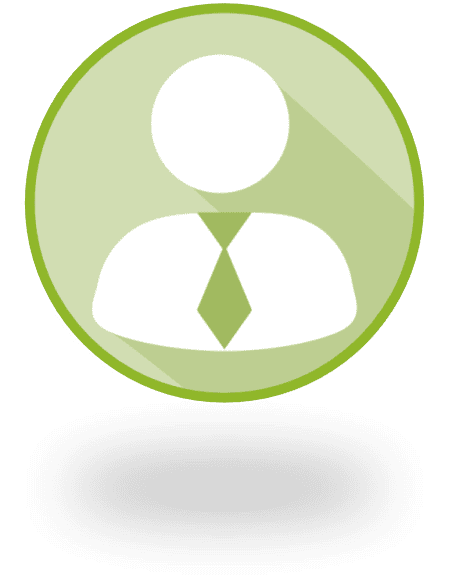 Goal Management
Monitor all your operational meetings – Optimize communication with your teams – Track your activity history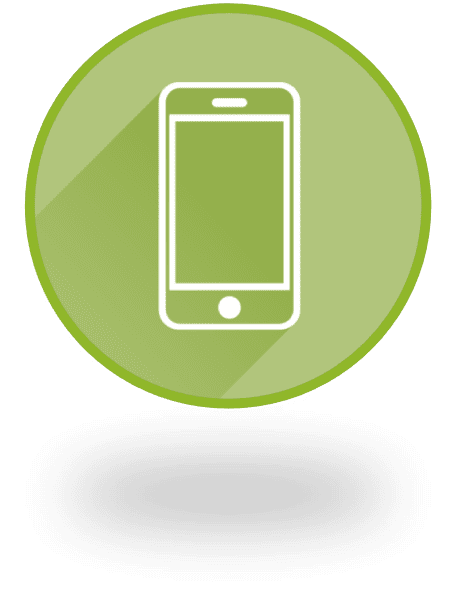 Manage your business, even while on the move
Access information about your activity even while on the move and without an Internet connection