As a team, the impossible becomes possible, Drive your team members!
To successfully complete your projects and reach your goals, you and your team have to deliver an work hand in hand in collaborative mode!
You need results on time and a motivated team.
One of the keys to successful business performance is the well-being and motivation of all team members: working as a team improves efficiency, the sharing of ideas and the involvement of all.
How can I best optimize the management of my team?
Tips n ° 1:

Set clear goals
Assign actions to team member by goal and project or subject.
Assigning goals can be done during your meetings, directly in the Project view or in a one-on-one meeting. 
Defining and assigning specific goals lets your team members know all the details and know exactly what results you expect.
You can create your coworkers goals directly from a goal tracking meeting, taking your notes in Beesy, or from Onenote.
You can also add on the fly actions to perform with your chatbot or in the different beesy tabs.
Goals are clearly defined.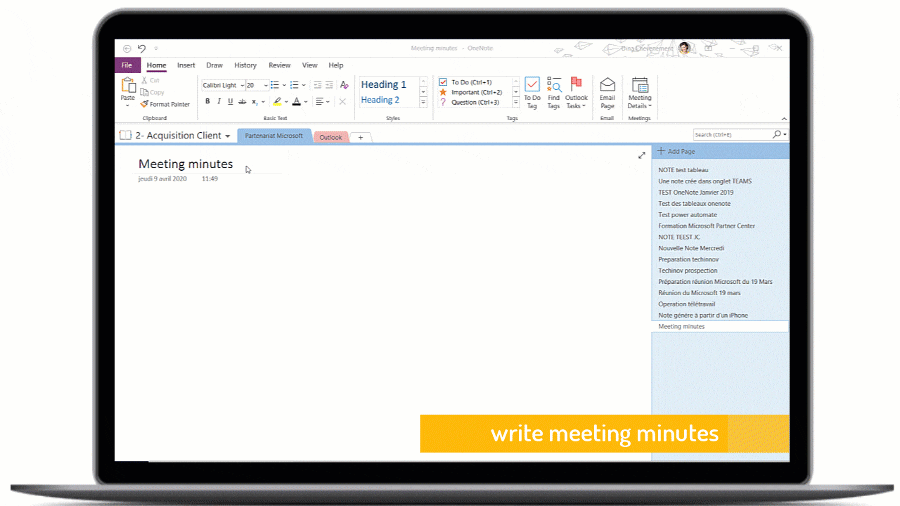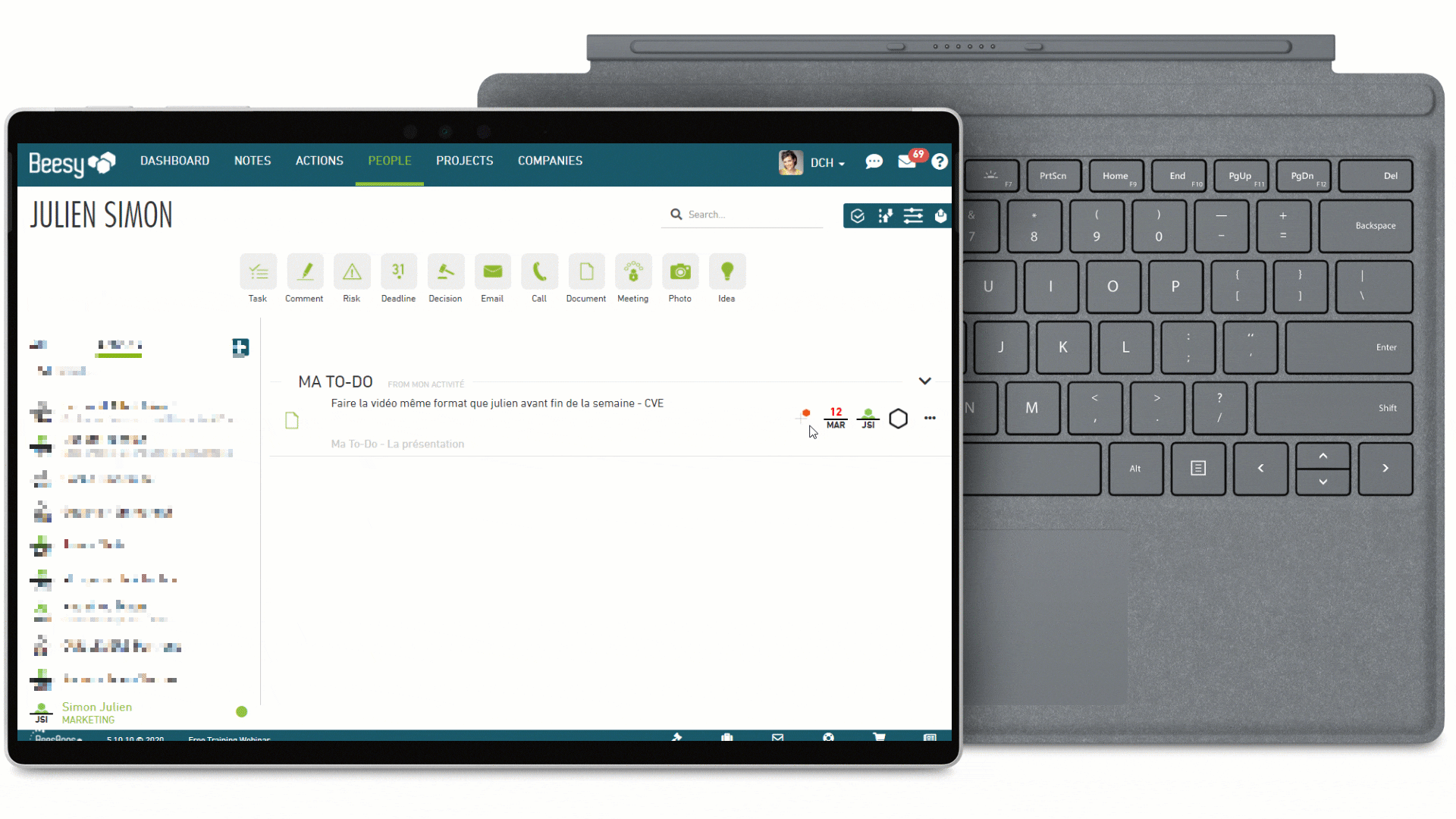 Tips n ° 2:

Organize time and priorities
To manage your plans efficiently, set priorities and deadlines for every team member.
With Beesy, you define the level of urgency, the priority and the expected date for every action.
The urgency, the importance and the deadlines can only be respected!
Tips n ° 3:

Manage your workload during one-on-one meetings
Prepare one-on-one meetings with each team member by working on the overall vision of their tasks by project and priority. 
To follow the progress of the action plan of one of your collaborators without getting lost between all the tasks of the whole team, you just have to create a note from the actions of your collaborator.
On this note will appear :
follow up on previous notes
your employee's complete action plan
all the projects your employee is working on
Tracking your individual point has never been easier! By creating a note from the actions of this person, you will be able to instantly view all their actions sorted by subject, all projects combined.
Highlight risks and issues together to clearly define what is urgent and what is important. Use meetings to get feedback on your projects and congratulate your team when they reach their goal.
People are sharing your targets and successes.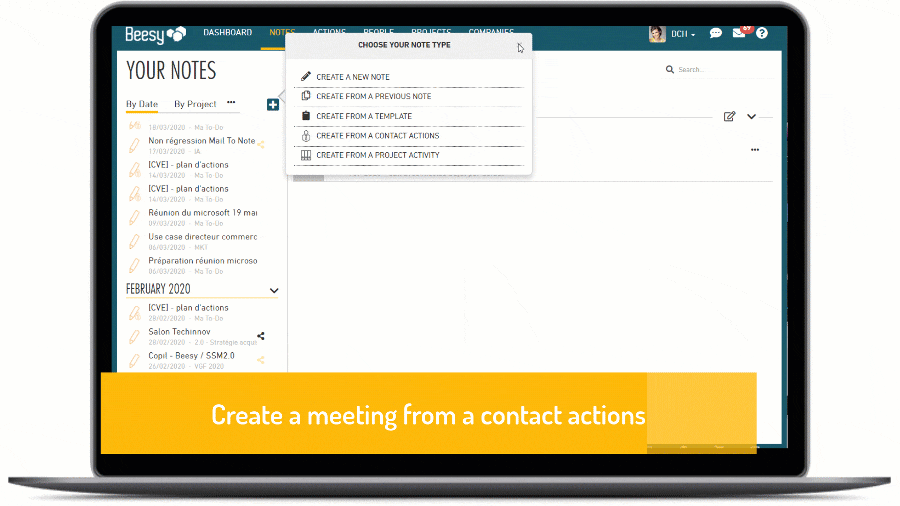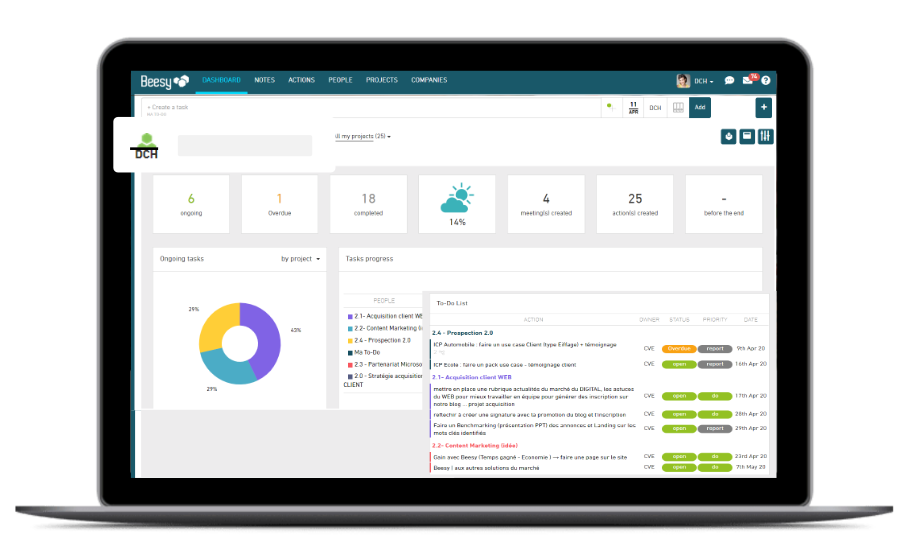 Tips n ° 4:

Follow-up on actions
Be aware of your team progress and follow action achievement in the different views.
You can further focus your view by project or by priority.
You can also ask Chatbot Beesy in your instant messaging tools, or by email, to follow up on the action plan of one of your employees, for example.
"Give me Chloé's current actions for the web marketing project"….
your smart assistant is able to meet your needs to help you manage your activity.
Progress achievement is under-control.
Discover all the usecases
No matter your issue we have answers