Reach for the moon with your team
To successfully complete your projects and reach your goals, you and your team have to deliver.
You need results on time and a motivated team.
1. Set goals
Assign actions to team member by goal and project or subject.
Assigning goals can be done during your meetings, directly in the Project view or in a one-on-one meeting.

Goals are clearly defined.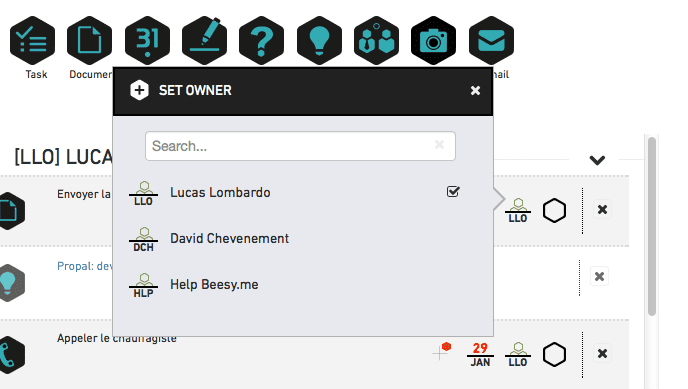 2. Organize time and priorities
To manage your plans efficiently, set priorities and deadlines for every team member.
With Beesy, you define the level of urgency, the priority and the expected date for every action.

Plans and priorities are clearly defined.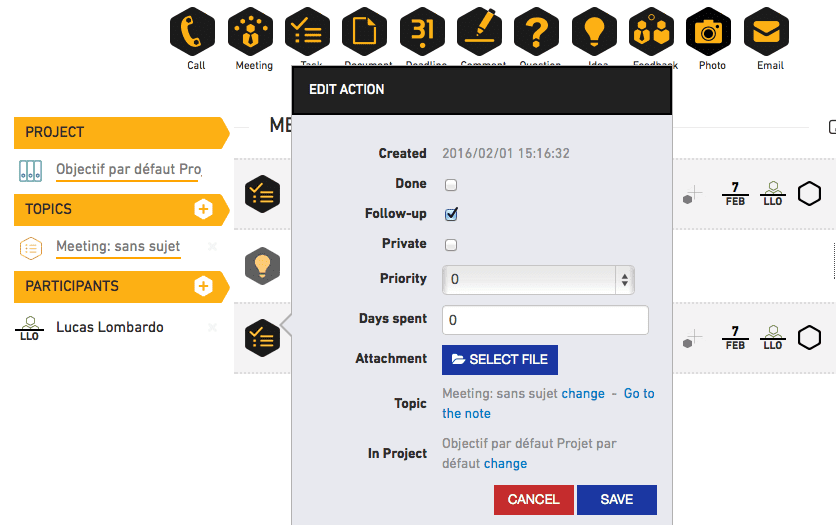 3. Follow-up on actions
Be aware of your team progress and follow action achievement in the different views.
You can further focus your view by project or by priority.

Progress achievement is under-control.
Engage and motivate your team
1. Manage your workload during one-on-one meetings
Prepare one-on-one meetings with each team member by working on the overall vision of their tasks by project and priority. Highlight risks and issues together to clearly define what is urgent and what is important.
Use meetings to get feedback on your projects and congratulate your team when they reach their goal.
People are sharing your targets and successes.
2. Communicate and share
Generate an email in a single click for a Team member, a project or a goal to easily communicate with your people.
Your team is now in sync and you communication is consolidated for all the team
Discover all the usecases
No matter your issue we have answers