How to run your recurring meetings
The majority of managers spend 2 hours a day in meetings, not counting the time spent organizing and preparing the meeting and its minutes. Fortunately Beesy AI is there to make their task easier by automating the creation of minutes at the end of the meetings. In less than a minute, the manager is able to transfer a professional minutes automated by Beesy to the data subjects.
However, managing recurring meetings is more complex than obtaining a meeting minutes as they require a clear view of the decisions taken and the actions to be taken.
The benefits of running your recurring meetings with Beesy
You don't have to go back on the decisions made at the last meetings because you can take back your old meeting note to start over again. You no longer waste time talking about topics that have already been discussed or remembering what was said because everything is in sync with Beesy. The history of your meetings can be consulted at any time: decisions, action plans, important information…
You get like a "digital book" where you can scroll through the pages corresponding to each meeting.
By managing your recurring meetings with Beesy, you know what actions have been completed since the last meeting and you can more easily review the progress of your projects with your colleagues. Being able to focus on the essentials saves valuable time for your business.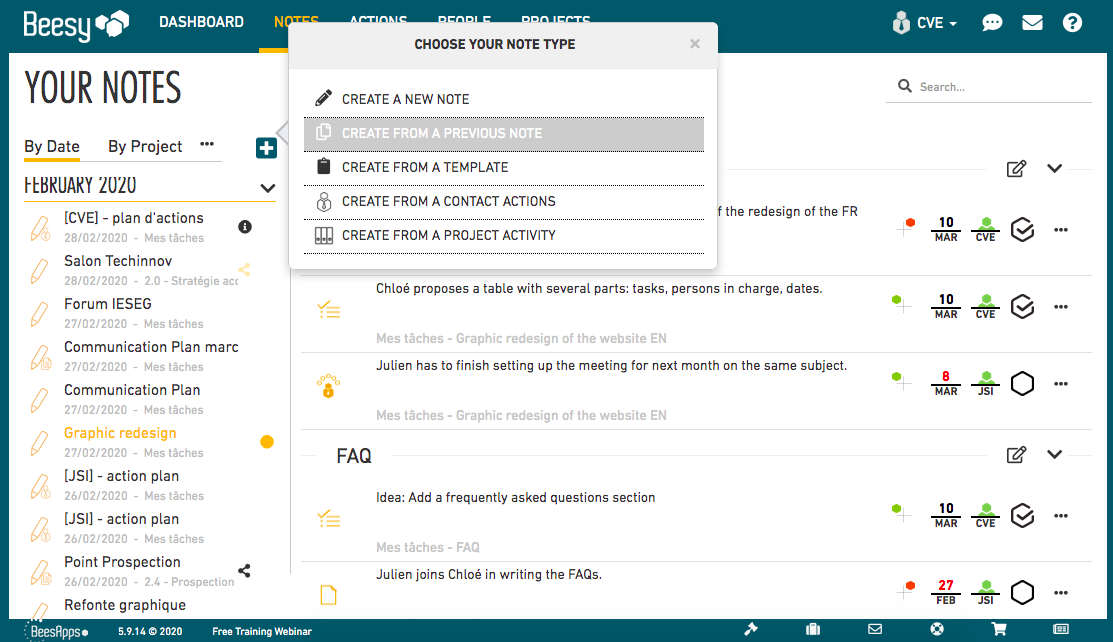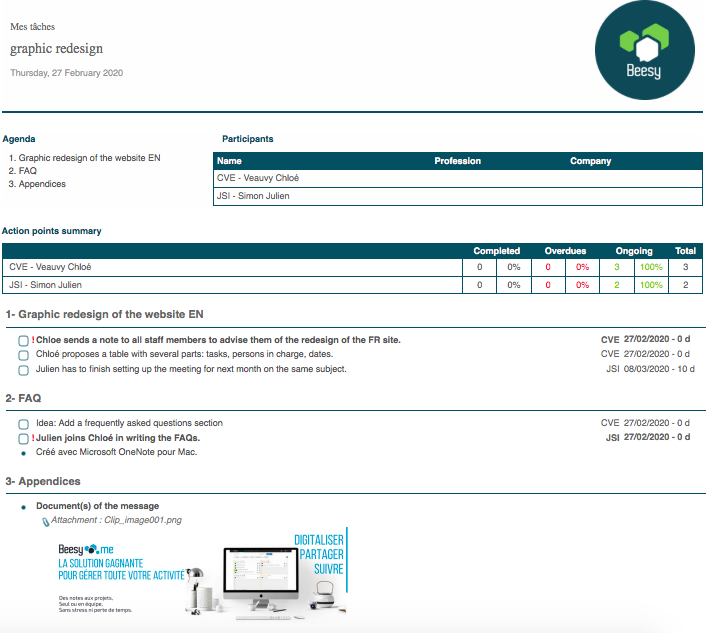 Beesy tip
At the end of your meeting, ask Beesy to prepare a professional automated minutes that includes all the important details discussed during the meeting. They will be able to know exactly what action plan to follow, expected results, related projects and timelines.
Manage all your recurring meetings with Beesy now to save time and focus on what's important: your people and your business.
Beesy is here to help you save time in managing your business by automating time-consuming tasks such as creating minutes and managing your recurring meetings.
Want to see Beesy in action ?
Register for a webinar!