Send minutes even before the end of your meeting
Creating your meeting minutes could take you up to 30 minutes per meeting.
This time could be drasticly reduced while keeping the professional standards of a report:
An agenda.
The list of decisions and action plans.
Ownership for every action.
Beesy allows you to send your minutes even before the end of a meeting.
4 steps to easily achieve this
1. Take your notes with Beesy in real-time
During a meeting, you will define strategic actions to track to achieve your projects. Take your notes with Beesy during your meeting whatever the device you have and you will be able to clearly flag those actions during your meeting.
Even if you are a paper addict, you can use a smartpen which can transcribe your handwriting into digital text.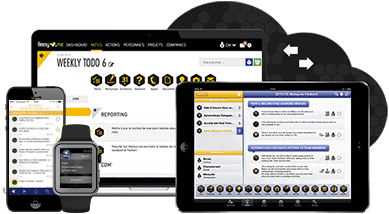 2. Build your note as the meeting progress
Take your note and identify decisions, remarks or tasks. Specify the type of action to achieve : a call, a meeting, a task, a document…
For example, draw a sketch on a whiteboard and quickly add it to your note by taking a picture.

3. Structure your note
Add some topics to structure your notes around a defined agenda.
Define people in charge and set deadlines for these actions.
Simply drag and drop actions around to organize your notes.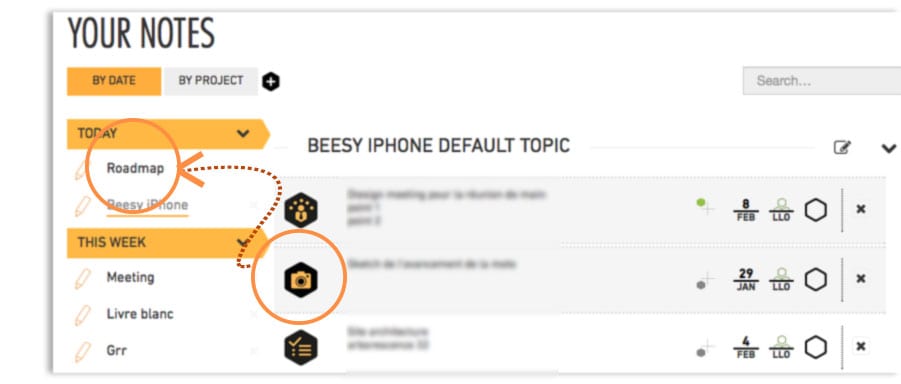 4. Send your minutes as soon as your meeting is over
Generate your meeting minutes in just a single click, with an automated layout including your agenda, people in charge, and the complete list of remarks, decisions and actions.
Share it with you team in a click.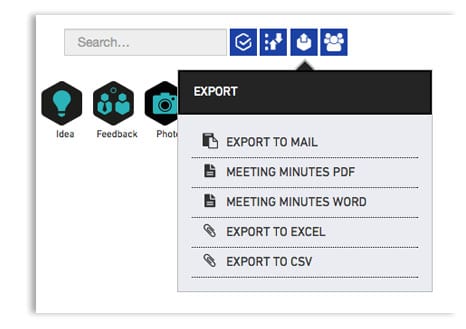 5. Customize your meeting minutes
Beesy automaticcaly generates your meeting minutes with a professional layout.
But you can customize your meeting minutes on Beesy.me "My settings" menu with the Pro plan:
Integrate your company logo
Add custome signature
Set up or not the actions summary
Attach documents
Discover all the usecases
No matter your issue we have answers