Beesy.me Pro: Weekly reporting – Plan your week
Weekly reporting
With a To-Do list getting longer every day, you need to review it on a weekly basis to make sure you keep it under control.
Monday morning is usually the best time.
With Beesy Pro, each monday you will receive a summary of your activity and progress for your projects and resources.
At a glance, you will have an overview:
Completed actions by project and resources
Overdue actions, and TOP 5 late resources
So it is easy to quickly identify project risks or overloaded resources
Take this time to also plan next week with the report:
Check opened actions par project or resource
Understand where you planned to spend your time
Book time in your agenda to work on them
According to your work, you will need to schedule more or less meetings with yourself or your resources.
You can also plan a significant results to achieve this week :
Close a deal with a customer, write the next chapter of a book, finish a new slideshow… Using Beesy deadlines is a good way to challenge your project progress.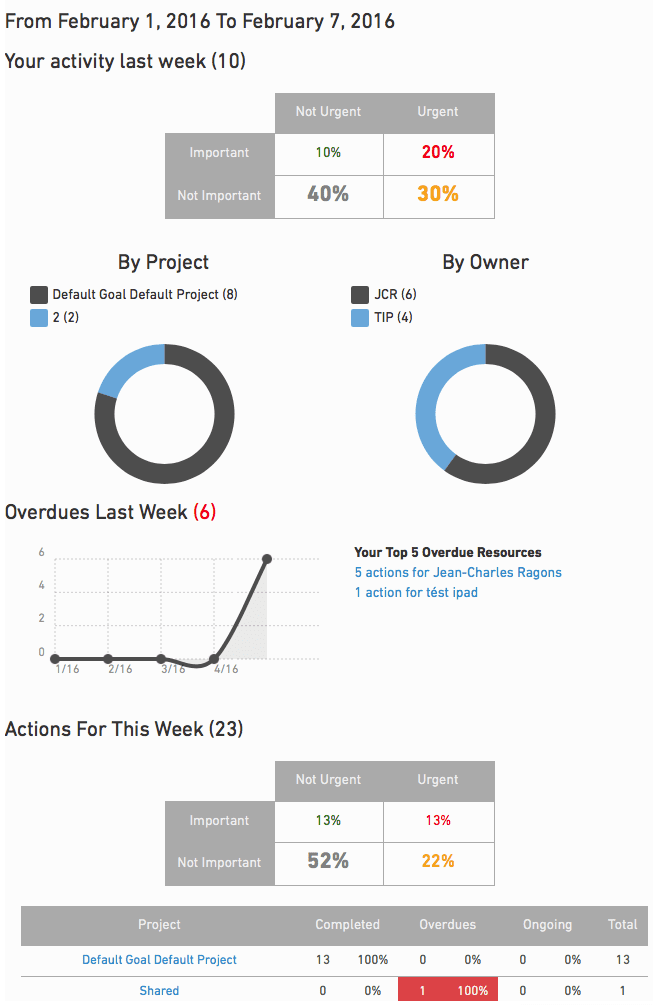 Your Weekly Reporting available Online
In addition to the Weekly Report email, you can access to it on your Beesy.me Account:
Summary of your activity from last Week
Eisenhower Matrix chart for complete actions
Actions complet by people and projects
Chart of your overdues actions
Activity for the Week (Personal and Team)
Report by projects and deadline
Eisenhower Matrix analysis to understand if you planned to spend time on your goal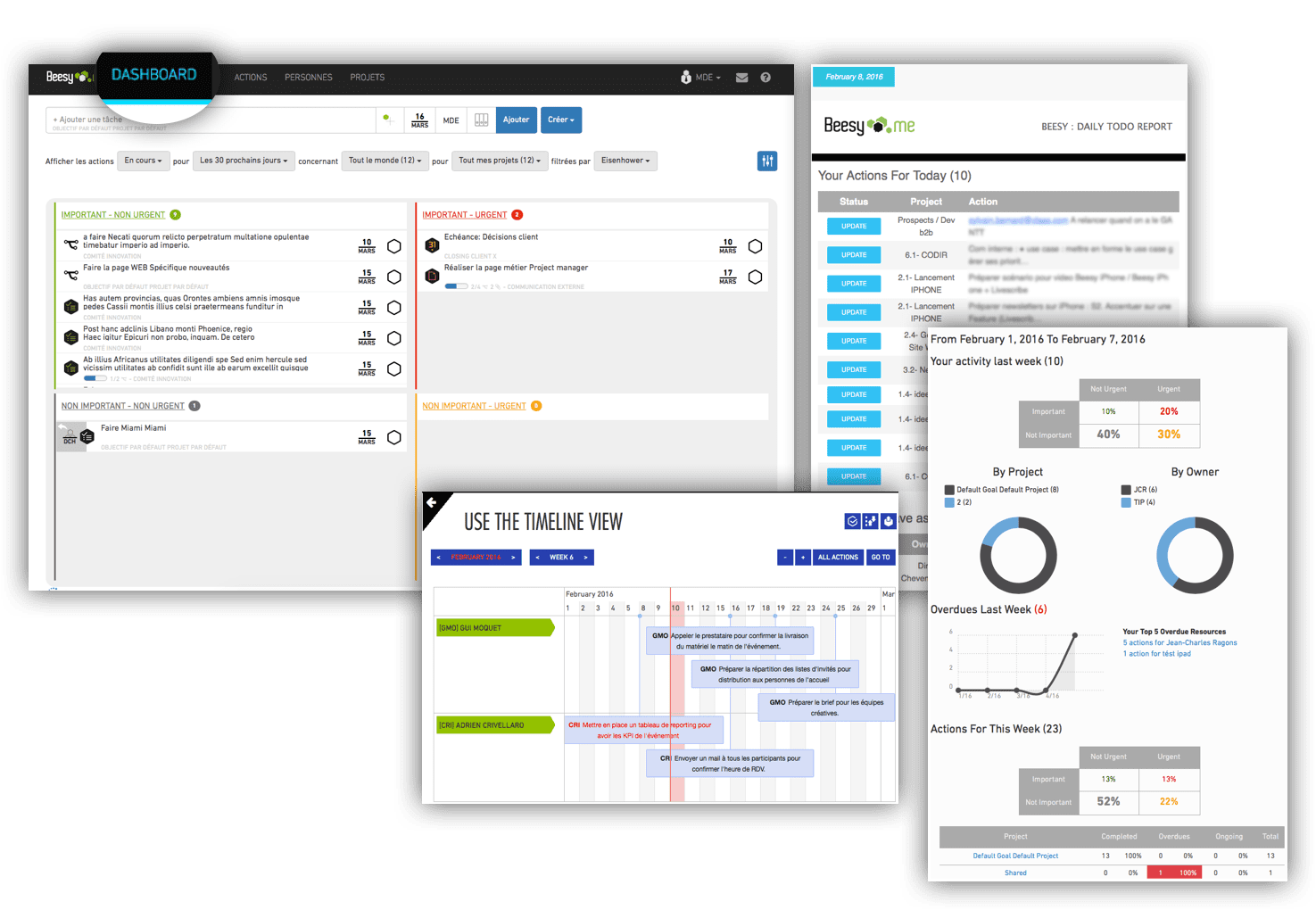 Discover all the usecases
No matter your issue we have answers