How to send email to Beesy
Beesy is a virtual assistant integrated into your daily tools to simplify the management of your activity.
To exchange by email with Beesy, go to your Beesy.me web application in "My account" > click on "Download" to import the Beesy AI Assistant contact.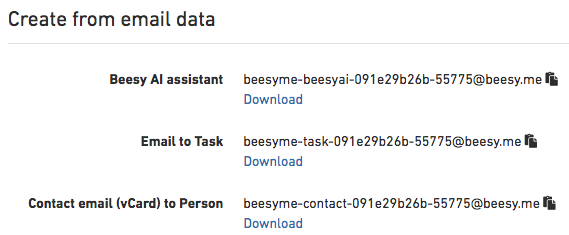 Then import this contact form into your email contacts.
To start an email conversation with your Chatbot, simply send an email to your "Beesy AI Assistant" contact. 
You can converse with him by simply replying to the email and typing your requests into the body of the message.
→ Forward an email to Beesy without changing anything to track an email. You will have the email and documents attached. If you put the action to be performed in the body of the email, the Beesy assistant will analyze this to identify the owner, dates, project.

→ Send yourself a reminder by email simply by putting a task in the subject and specifying if necessary the associated project.

→ Send an email to create several actions at once and ask Beesy to make a note of it to follow the action plan.

→ Ask for a report to be written by sending the note in the body of the email and asking to create a report with the name of the note in the subject.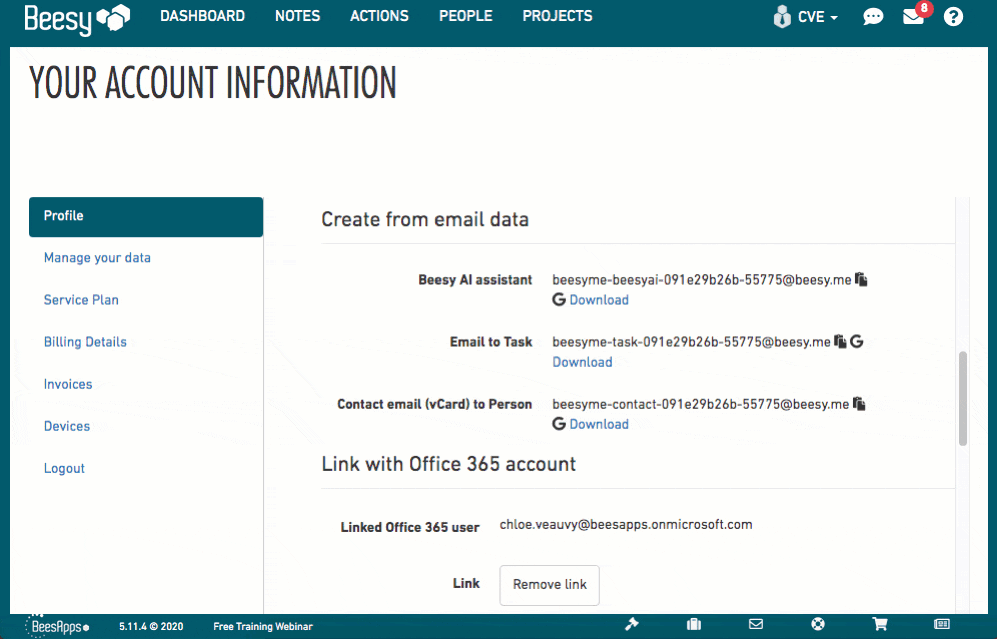 To use Beesy under better conditions, insert a signature in your mailboxes
On Outlook, the format of the transfers is not always the same, depending on the email you received. To make exchanges with Beesy IA 100% reliable, do this manipulation which takes less than 1 minute:
– create a new email
– in the window that appears, click on insert a signature
– choose the Signature menu at the bottom of the list
2 possibilities are available to you:
1) You already have a signature, just add – – – – – Original message – – – – –  at the end of your signature, below (all attached).
2) You don't have a signature, create one and just add – – – – –  Original message – – – – –
Then select the text you have added and choose the white color for the text – – – – – Original message – – – – – so that it is no longer visible in the signature. Make sure that this signature is selected for answers and transfers.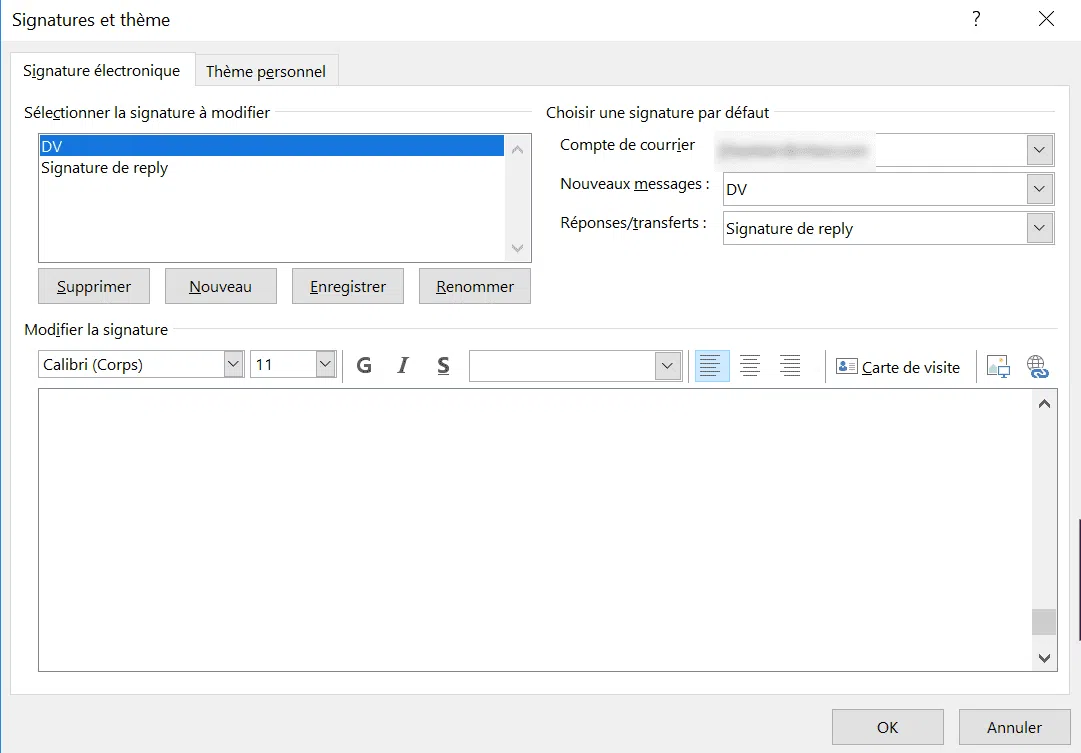 And here we are, thanks to this configuration, Beesy is sure to be able to identify your complete requests in your emails. 
Discover all the usecases
No matter your issue we have answers