Beesy.me Pro: Daily reporting – Set your daily pulse
Online Daily Reporting
You don't always need to work with your whole To-Do list all day long. On the contrary, it can distract you, even if you have set your priorities.
Each morning, you need to extract a short-list of tasks which usually contain 3 to 5 actions (3 high priority, and one or two other less important, but easier to achieve).
Every day, Beesy send you a daily extract of your tasks for the day. You don't even have to connect to Beesy.
You will also have a list of overdue actions, to quickly identify risks on your action plans and eventually reschedule them.
During the day you just use this mini-list. Using this tracking report, it has never been easier to regularly update your To-Do list !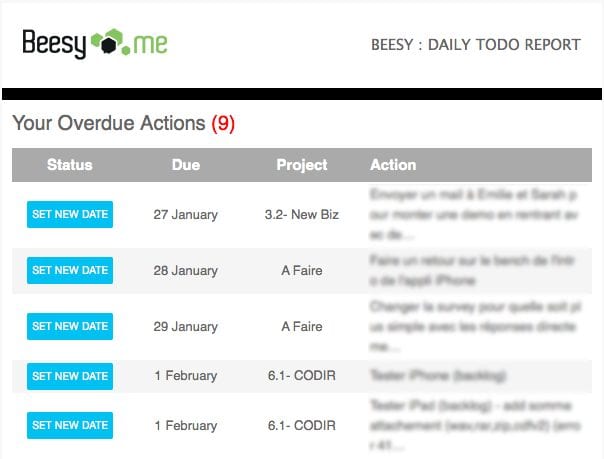 Daily Reporting available Online
Within email, all actions are editable (Deadline, Projects…).
If you need to edit an action, click on the "Update" button, you will be directly redirected to Beesy.me so that you can quickly:
Set a new Deadline
Assign a new Owner
Update Priority
Change the Project
Check an action from your To-Do List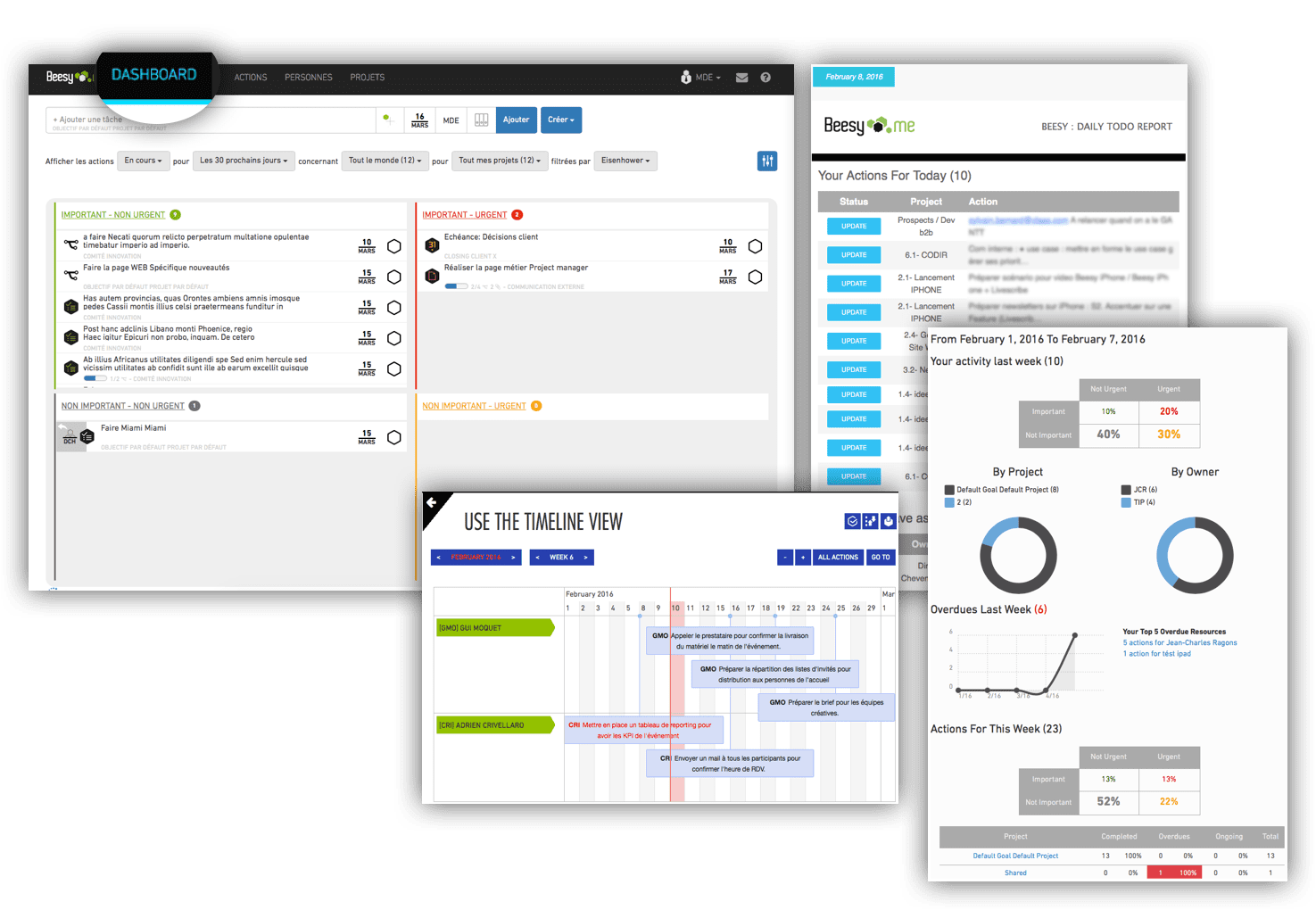 Discover all the usecases
No matter your issue we have answers