Beesy.me Sync: Online Backup & Synchronization
Online backup:
Organize your projects priorities across your different devices
Have you ever been in the situation where you are out of the office and left your projects onto your computer (Mac or PC) and need to have access to them?
Using the Projects tab you will be able to have access to your projects and projects of other participants. You will also be able to organize your projects by priority. Thanks to this option you can determine the important of a project or not, which will help you concentrate yourself on what is important to do first.
Once you have prioritized your projects and are often switching devices and using your Beesy iPad app in meetings, for example, you can synchronize your projects and have access to them as well as on your computer and they will be available offline.
How to synchronize Projects by priority into different devices?
With Beesy.me it is possible to synchronize and have access to your online backup with Beesy.me account with our iPad application Beesy. This allows you to easily share files between devices and provides effective online backup option.
To organize your projects by priorities:
Click on the project icon
Click on priority dropdown list
Choose your priority from 0 to 5 (5 it's top priority)
Then, your projects will be available by priority and then by alphabetical order
As soon as you sync your iPad with Beesy.me, (Mac or PC) all your data are saved and synchronized with our online backup software.
Your projects will be synchronized and available offline and you will be able to have access to them at any time and anywhere. You don't have to worry about flash drives or other storage device thus, our Beesy solution will allow you to be more productive.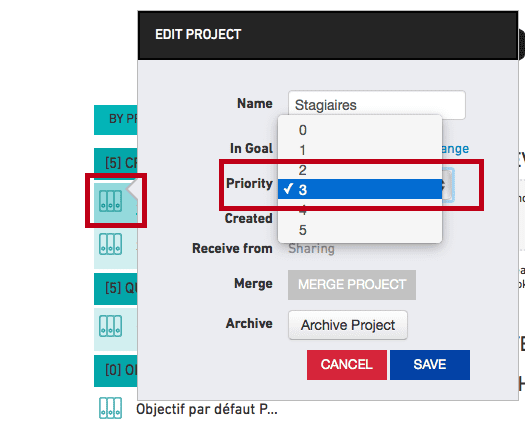 Discover all the usecases
No matter your issue we have answers