Beesy among the best productivity apps for iPad
Who's the Best productivity apps for iPad
Here we are, Beesy is on its first day in the Top10 productivity App in France. Considered as one of the best productivity apps for iPad.
It is 150 in the US AppStore only 10 hours after its launch. A great start in both app markets.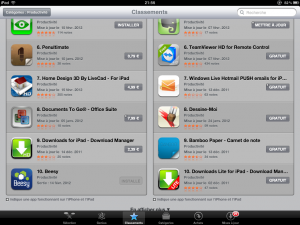 Stay tuned for updates about Beesy's rankings in the upcoming weeks.
David Chevenement