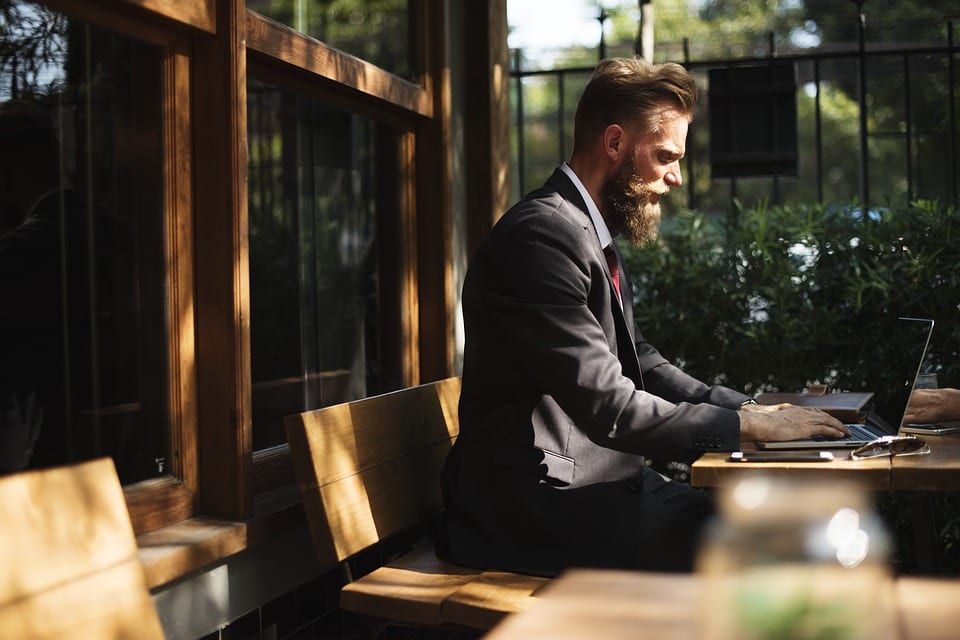 Developing a company by integrating new technologies such as Artificial Intelligence requires above all the evolution of the manager himself. With the development of Artificial Intelligence in many sectors such as IT, technology and telecoms (59%), business services (43%) and customer and financial services (32%), managers must adapt to new digital "trends".
Managers, the cornerstone of the company, are the vectors of its culture and values; it is on them that their employees can count, have confidence and confide in the various problems that can occur.
But how can we transform a manager who has known the same operating and management methods throughout his career into a more efficient manager thanks to Artificial Intelligence? The transition to managerial skills oriented towards tomorrow's strategies can be more complicated than it seems.
What skills will the so-called "augmented" manager need to acquire ?
First of all, to talk about an augmented manager, we must first go through digital transformation: making the company and its operations more efficient with digital methods and tools adapted to new strategies.
So, the manager of tomorrow must acquire :
An executive spends an average of 2 hours a day in meetings, which represents just over 15 years dedicated to team meetings over a 40-year career and only 50% are productive. In addition, nearly 30% of employees do not see the need for their presence. For all this time to be truly effective, managers had to develop facilitation skills.
By animating, we mean the ability to give soul to one's work, to instill a strong corporate culture and to create a sense of pride in belonging to a company. Where yesterday's manager was perceived as an authority figure and almost feared by his employees, tomorrow's manager will be recognized for his kindness and his emotional and collective intelligence.
It is necessary to remove the barriers of the hierarchy and move to more modern management methods, because, as Erwan Deveze, head of Neuroperformance Consulting, points out, "The coercive authority based on blind and resigned obedience no longer works".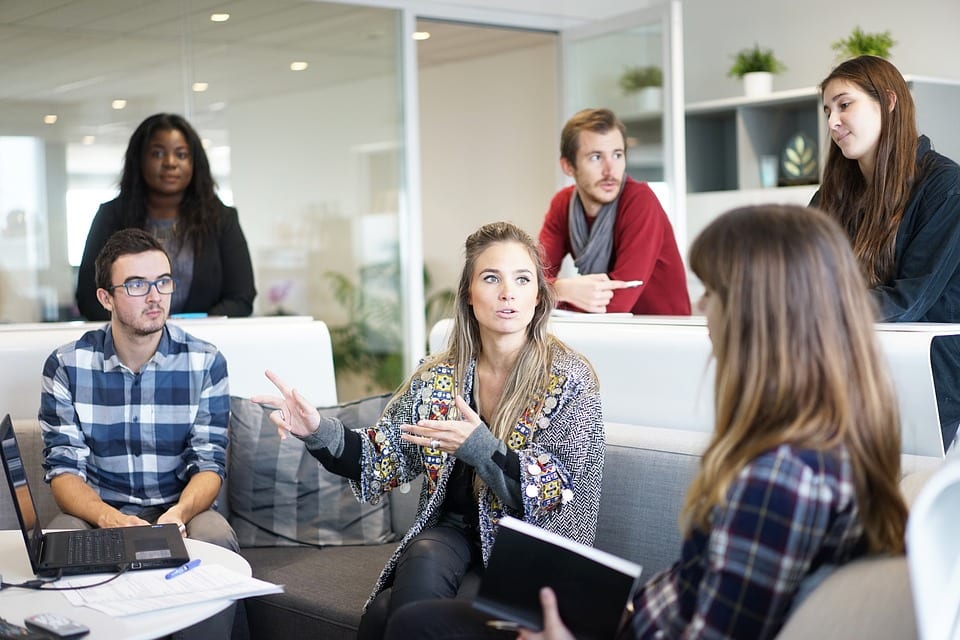 Today, there are many collaborative solutions available to remove these barriers and turn to more collective and animated activities. In particular Klaxoon or Beekast, two fun and interactive tools that facilitate teamwork during events, meetings or conferences. This type of solution brings together all the teams, even the most dispersed, around a single tool, which facilitates participatory work.
The interest for the manager to use this type of solution is to create a real cohesion within the teams and to motivate the collaborators by allowing them to participate in real time and give their opinions.
As Klaxoon says in one of his promotional videos, "Every day, we progress as a team. The whole workspace becomes more agile. Whether in the office or outdoors, we do more together every day. »
One of the major challenges of the digital transformation of the company and the manager is collaboration. Indeed, according to an international survey conducted by LexisNexis, on average, workers reported spending more than half of their working days (51%) receiving and managing information. In this mass of information, between 1/3 and half of the information was not important to do their job and 42% was already obsolete at the time of receipt.
It is to overcome this problem of over information that collaborative work solutions exist, such as Beesy, Wrike or Trello, to optimize your time, prioritize your tasks and above all facilitate "co-construction" and the sharing of ideas.
By integrating into all the tools of tomorrow's managers' daily lives, use is made easier to save even more time and to be able to focus on teamwork.
It should be noted that 85% of companies already believe that collaborative technologies accelerate decision-making; 79% believe that these technologies make processes more efficient and 73% believe that they increase sales, according to Yves Grandmontagne.
The collective aspect of a solution like Beesy is by far the most strategic factor for the development of teams, the manager and in fine to ensure the company's success.
According to a study conducted on a sample of 500 French people, collaboration would have a particularly positive impact on:
Knowledge sharing – 69% ; team productivity – 65% ; problem solving – 62% ; employee motivation – 60% and creativity – 59%.
Learn to work with an Artificial intelligence
Faced with the overload of information and the need to go ever faster, the manager of tomorrow will need to be accompanied by an artificial intelligence. And it is by working together with the AI that the manager will discover its full potential and understand how it will increase the speed and multiplicity of automated tasks. In other words, the AI will be able to replace or assist the manager for all tasks that do not bring him real added value.
According to a Keyrus study, 54% of people perceive AI as providing opportunities for everyday life and 47% agree that it will free us from repetitive tasks to enjoy life more: it's the same in business, just find the right tool!
Collaborative solutions with AI will allow the enhanced manager to save time on managing his daily tasks and focus only on what is essential: his business and the well-being of his employees.
Faced with the overload of information and the need to go ever faster, the manager of tomorrow will need to be accompanied by an artificial intelligence. And it is by working together with the AI that the manager will discover its full potential and understand how it will increase the speed and multiplicity of automated tasks.
Beesy is in particular one of the solutions equipped with AI* able to best meet the expectations of its users by offering this type of method with, for example, the mail-to-note. That is, at the end of a meeting, a manager can easily obtain an automated professional report by simply sending his meeting notes to his smart assistant Beesy*. His AI is able to automatically create a professional document ready to be sent to customers and extract action plans. Finished the hours spent sorting and re-entering important information from meetings!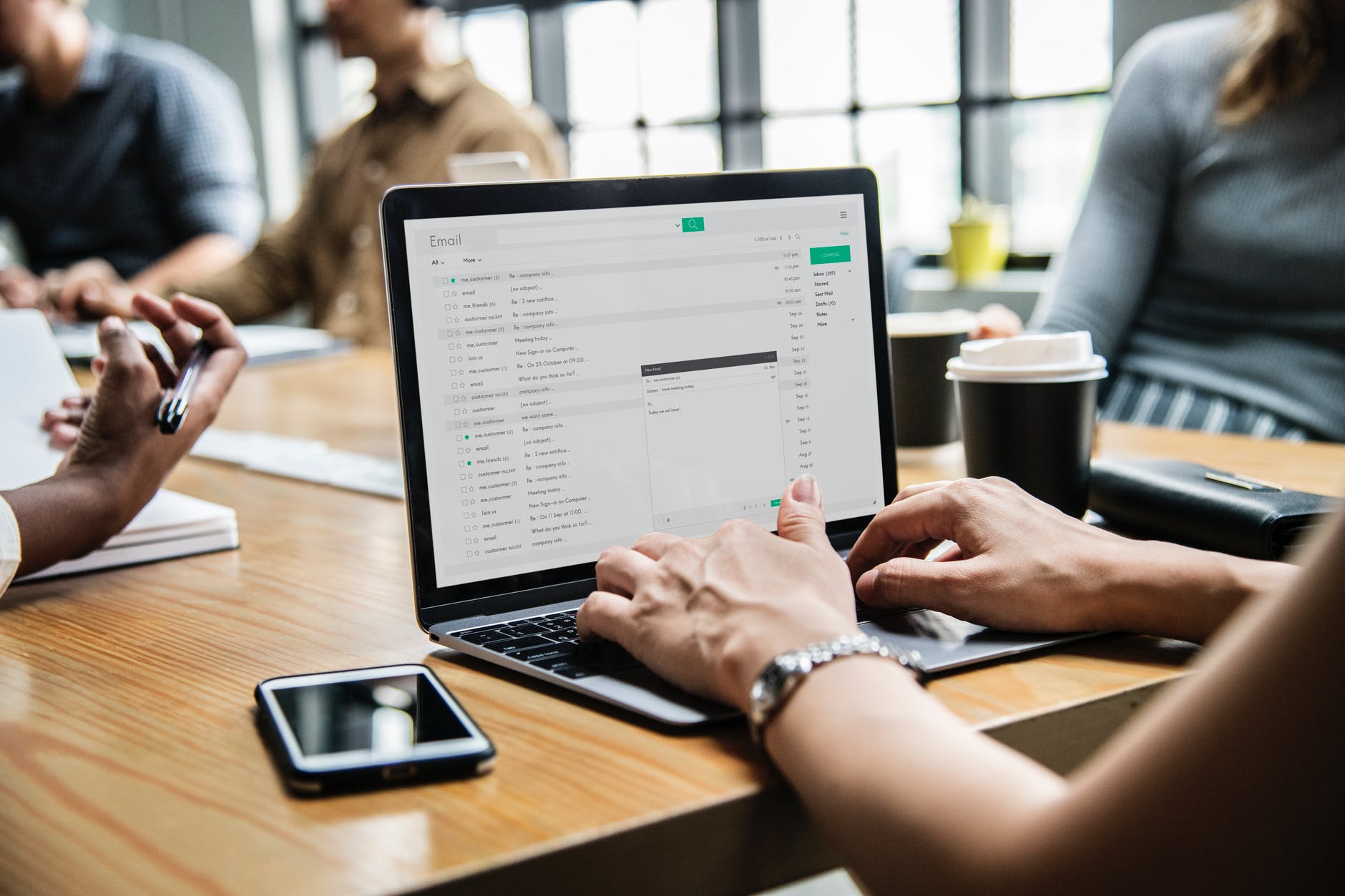 On the other hand, for everything related to innovation, to have imagination and creativity, to take controlled risks, to have critical thinking, to be entrepreneurial, etc., the AI will not be able to replace the manager but only assist him in his actions: indeed, all this reflects the humanity of the manager, something for which nothing can replace it.
To conclude, the manager of tomorrow is clearly at the heart of the new wave of business transformation, that of Artificial Intelligence.
By working together with solutions equipped with Artificial Intelligence, the manager will increase his relational skills, decision-making, creativity and operational qualities.  
The past, present and future of AI 
For last year, in 2018, according to a McKinsey study, 47% of executives said that their company used AI for at least one use case.
For this year, in 2019, a PwC study showed that 20% of executives planned to use AI from the beginning of the year.
For next year, in 2020, according to Deloitte, the penetration rate of AI software and AI development services will reach between 87 and 83% respectively.