Vendors selected for the "Cool Vendor" report are interesting, new and innovative.
We are proud that BeesApps has been included this year as one of four vendors in the Cool Vendors in AI for Digital Dexterity and Digital Workplace report.
The digital transformation of companies has led to the creation of an increasingly discordant and complicated work environment. The multiplicity of tools, solutions and data has therefore made digital transformation very complex for some companies.
In the report, Gartner says: "The pursuit of digital transformation is leading to a workplace that is ever more complex and incoherent: more applications, more data and orientation toward nonroutine work. To cope and prosper, employees need to be digitally dexterous, yet a recent Gartner survey revealed that, on average, only one in 10 employees has high digital dexterity."
Digital dexterity refers to a person's ability to react quickly to technological changes by appropriating the full potential of digital technologies.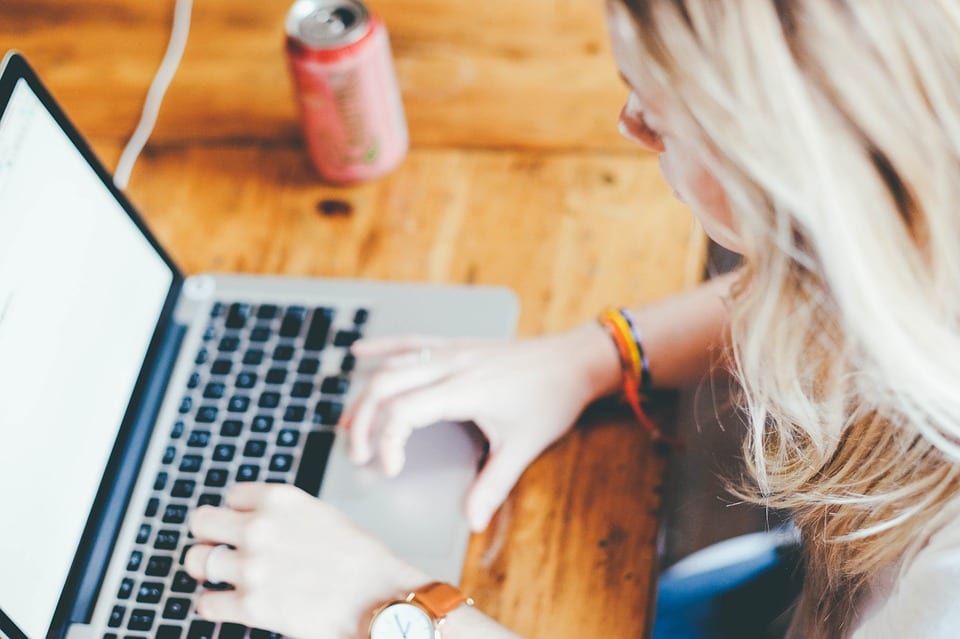 Gartner states, "Although employees' ability and desire to use new and existing technology continues to improve, the pace of this improvement falls behind that of technological change, resulting in a 'digital dexterity gap'. This gap is projected to widen as enterprises transit to a new era of digital characterized by AI and IoT. To improve business outcomes resulting from digital optimization and business transformation, enterprises need to more than match technological change with greater digital dexterity."
According to the report about the Cool Vendor, "the vendors profiled offer solutions to boost digital dexterity, either directly or through the creation of an engaging and intuitive work environment."
The report also states, "we identify four emerging vendors that package AI as business-friendly capabilities to boost digital dexterity, either directly or through the creation of an engaging and intuitive work environment."
Our Beesy solution – Cool Vendor 2019
BeesApps is a company that aims to help managers and their teams become more efficient on a daily basis in order to save time and refocus on the essentials. We want to make managers "augmented", i.e. faster and more efficient in the organisation and monitoring of their daily work.
That's why we created Beesy, a complete intelligent virtual assistant to improve daily productivity.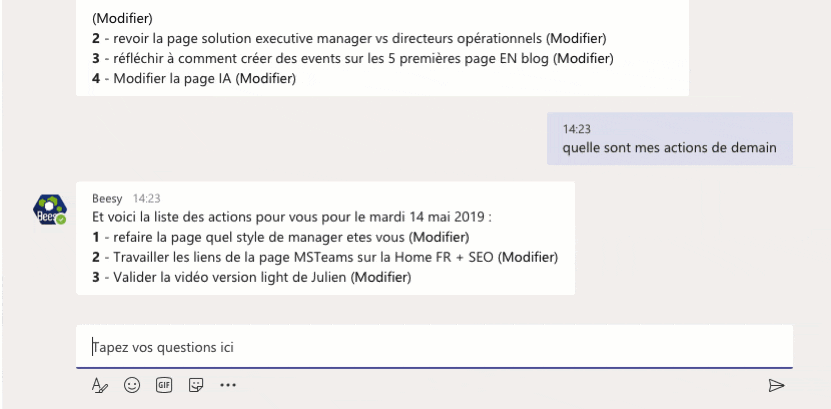 The idea is that with this Artificial Intelligence, we support managers and their teams in achieving their professional objectives: they will be able to automate their time-consuming tasks from daily tools (email, instant messaging…), our intelligent assistant collects all their important information. Easy to use and allowing to improve the digital dexterity of users, this Artificial Intelligence exchanges in natural language with teams, analyses their data to sort them and store them in a structured way in our collaborative Beesy platform. Thus, teams and managers can very easily access all their information on their projects and employees, automatically generate meeting reports, activity reports, objective monitoring, and individual point management.
To know more, register to a free webinar.
Beesy is a bit like the manager's "Hey Siri" to carry out all the time-consuming tasks.
Gartner predicts that, "By 2022, 40% of customer-facing employees and government workers will consult daily an AI virtual support agent for decision or process support.", and that, "By 2021, 80% of emerging technologies will have AI foundations."
In conclusion, we are very proud to have been included as a Cool Vendor by Gartner, which we believe is due to our work and involvement in today's business and management issues.
Gartner, Cool Vendor in AI for Digital Dexterity and Digital Workplace, Stephen Emmott et al., 16 May 2019
Gartner Disclaimer:
Gartner does not endorse any vendor, product or service depicted in its research publications, and does not advise technology users to select only those vendors with the highest ratings or other designation. Gartner research publications consist of the opinions of Gartner's research organization and should not be construed as statements of fact. Gartner disclaims all warranties, express or implied, with respect to this research, including any warranties of merchantability or fitness for a particular purpose.