Managing your recurring meetings is child's play with Beesy. You no longer need to reconsider the decisions made at the last meetings because you can use your old meeting note to start over from the progress and decisions.
But Beesy does more for you with 2 new features
You will now be able to integrate note templates into your existing recurring meeting notes and specify whether or not you want to keep certain topics in your note and include them in the next ones.
1) The first feature will allow you to deploy one-time or monthly action plans in your recurring notes by integrating note templates that specify, for example:
Your monthly business strategies,
Your monthly roadmaps,
Your action plans related to specific project phases
Etc.
Result: All your action plans are included in the recurring note thanks to the note templates and you will be able to follow your one-time action plans in your recurring meeting.
2) The second feature then allows you to identify the recurring topics you want to see at each meeting and the specific topics that will be closed as soon as the action plan is completed.
For example, for specific topics such as a one-time customer event, you only need to set the topic as non-recurring so that it no longer appears in the next recurring note once all its actions have been closed.
By specifying whether or not you want to include specific topics in the next notes, you can avoid having an endless list of topics at the end of the month. You will have a clear vision on the progress of your objectives, projects and action plans related to recurring topics.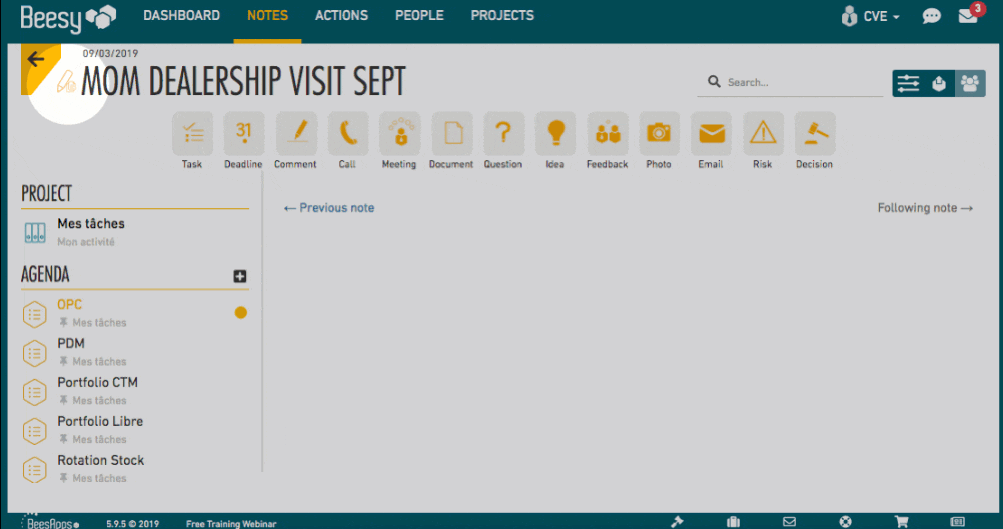 How does it work?
You will first create your note templates on your Beesy containing the specific action plans or new projects you want to include in your recurring note. For each specific action plan, there is a note template.
Then insert all the note templates you want into your recurring note.
By clicking on the topic(s) in question, specify whether or not you want them to appear in the next note once all their actions have been closed.
In plain language: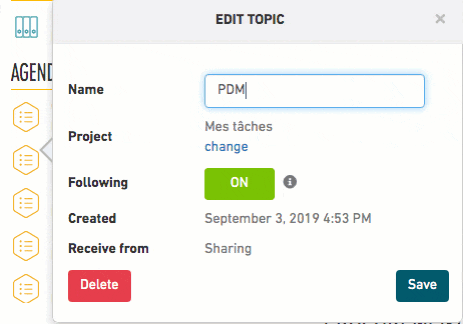 For recurring topics, you will leave the option Recurrence in ON so that they remain visible in the next notes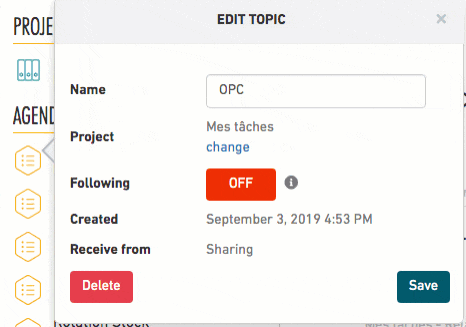 For topics related to a seasonal or one-time effect, you can choose to remove them from the next recurring meeting by setting the Recurrence option to OFF